These are some fellow youth leaders and a few of our students from the Class of 2009. These are some of the most amazing people I know. These are people who sat at Isaac's bedside while he lay dying. They prayed for us and with us. They had their dorms and prayer groups praying for us. They sent me text messages, hand written letters, cards, and emails reminding me that they were there. They wore white t-shirts and jeans to Isaac's funeral, a quiet tribute to the everyday attire worn by a man who inspired many. And now, as they have gone from teens to adults, it is their turn. They are making their way out in the world, doing great things for God! I can't wait to watch their futures unfold...it's going to be awesome!
These people help me remember to always,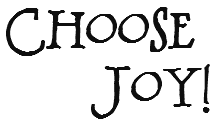 Check out more moments at
Tuesdays Unwrapped
.