I'm honestly not sure how this happened.
It's August 20th. Do you know what happens on August 23rd? SCHOOL. I'm not sure how that happened so quickly. I could swear it was just June.
So I'm taking a moment to look back at this summer. It was certainly a busy summer, filled with fun, friends, sun, sand, and oh yeah - a comprehensive exam to earn my Master's Degree. (which, btw, I passed and have officially graduated with a Master's Degree in School Counseling!)
This summer included painting projects in my
living room
,
hallway
, and
bedroom
. I can't tell you the difference those paint jobs have made in my house! I sit in my living room almost every day now because it is so bright and calm and happy. My bedroom makes me smile everytime I walk into it. Sometimes I just go in and lay down on the bed and think about how much I love that room!!
I did some
crafting
,
went to the beach
, and learned some fabulous
new recipes
! There was time with friends
around the firepit
and at
baseball games
.
The best thing that happened this summer was in my relationship with God. Having gone through everything with
Isaac
, it would have been easy to spend the summer moping and crying and watching lots of bad TV. (um...ok. I did that a few times.) But, through regular
quiet times
,
quality teaching
, and a
summer challenge
, I have been reminded over and over again of the steadfast love of God. I have especially been reminded of this lately, as I watched 2 of my closest friends go from
sheer joy
to
total heartbreak
, and then land in a place of
understanding and peace
.
As I sat today to reflect on the summer, I started reading through posts on my Walking the Valley blog. I cried through many of them, as so many of the words written there came from a place of brokenness and heartache. But I came across one
post
that I think sums up everything I've learned this summer.
The bottom line is: Unlike our circumstances, God NEVER changes. Unlike our circumstances, God is ALWAYS good. That's why, we don't sing praises to our circumstances - we sing praises to our God.
I'm sad to see summer go....but man, I love me some FALL! Bring on the pumpkins! (I think it's time to make a new wreath!)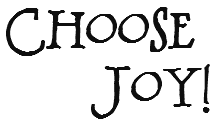 I'm linking this little bit of randomness up over at
Under Grace and Over Coffee
!