I've been reading through the minor prophets this Fall. You've seen Word Filled Wednesdays from
Hosea
and
Micah
. Last week I was reading through Habakkuk, which happens to contain one of my favorite verses.
This picture of a dry, withered corn field doesn't always bring the words "rejoice" and "joyful", but if you read Habakkuk, it will make sense. The verse that precedes this one says "Though the fig tree does not bud, and there are no grapes on the vines, though the olive crop fails and the fields produce no food, though there are no sheep in the pen and no cattle in the stalls." Do you hear that? That's a whole list of stuff that has gone WRONG...no buds, no grapes, no crops, no food, no animals.
If I could describe September 2009-February 2010, I think it would be that verse. It seemed like around every turn, Isaac and I got more bad news. It could've devastated us. It could've made us bitter. On February 24, 2010, I could've walked away from God. But instead - I decided to choose joy.
The key word in that verse, for me, is YET. All this bad stuff happened, nothing went the way it was supposed to, YET I will REJOICE in the Lord. I will be JOYFUL in God my Savior.
Do you feel like this withered, dry corn field? Do you feel hopeless, worn out, and failing? Open up your Bible. Read the promises of God. The Psalms are full of God's beautiful promises. Allow God to refresh your heart!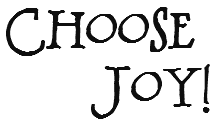 I've shared this at
Internet Cafe Devotions
and
Good Morning Girls
!