How did you spend your Christmas Eve? I started off my day helping with an event our local Rescue Mission was having. I ended my day at
my church's
1st Christmas Eve service. But it's the in between that I want to share with you.
The Christmas Eve weather in my area was beautiful - bright sunshine, clear blue sky, and just the perfect amount of chill in the air. I decided it was a beautiful day for a walk at Nixon Park. There is a bridge at Nixon Park where Isaac and I used to sit and talk, so that's where I scattered my part of his ashes. As I was walking down the path towards that bridge, I realized that Christmas Eve also marked 10 months since Isaac died.
As you walk down the path to the bridge, there is another trail that branches off the path and goes up a hill. I decided this time to go up that way. This has been a really hard year for me, and I've been feeling the weight of that a lot lately. As I climbed up that trail, I cried and talked to God about that weight. When I got to the top, I was talking to Isaac (out loud - I was the only one there, so I'm not just crazy) and I said "I hope you know that I am happy again...I hope you know" and immediately after that, I heard the tap-tap-tapping of a woodpecker. Those of you who knew Isaac, know he was an avid bird watcher. Hearing that tapping so clear was almost like hearing him say "Yep, I know".
I sat down on a log by the trail and just felt the sun shine on my face, and this song came into my head:
Good morning
The night is over and gone
I thought once
This dark would last for so long


Feel the sunlight
On my face
You have brought me
Through this place


Jesus, Jesus You found me
Through the long night you led me
You set me free
I can't think of a better way to describe my walk with the Lord this year. As I walked back down the trail, I physically felt lighter. I felt like the weight of carrying the word "widow" all year was lifted and I look toward 2011 with so much hope!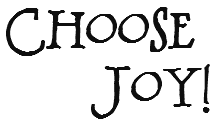 Linked up to Women Living Well