This one is so easy and so delicious! It takes only a few ingredients, but is pretty enough and tasty enough to serve for company!
Lazy Baked Greek Chicken
Ingredients
Extra Virgin Olive Oil

1/2 medium onion, finely chopped

3 large cloves garlic, finely chopped

One 10-once box chopped spinach, thawed

Salt and pepper

3 tablespoons butter

1 cup panko breadcrumbs

1 teaspoon dried oregano (about 1/3 palmful)

4 pieces skinless, boneless chicken breast

1/2 cup crumbled Greek feta cheese
Preheat oven to 425 degrees.
Heat 1 tbsp (or a swirl around the pan) of EVOO in small skillet over med heat. Add the onion and 2/3 of the garlic and cook until softened, 3-4 minutes.

Transfer to a bowl to cool, then add the spinach and feta and season with salt and pepper
Melt the butter in the same pan, turn off the heat and add the panko, oregano and remaining garlic; toss.
Drizzle baking dish with EVOO, or spray with cooking spray.
Split each chicken breast across (but not all the way through) and open like a book. Stuff with the spinach and feta, letting the stuffing overflow at the edges.
**This whole splitting the chicken thing didn't work for me. So, instead I just lightly pressed the breadcrumbs onto the chicken, scooped the spinach mixture on top, and then sprinkled the remaining crumbs on top.

Place chicken pieces in the baking dish and top with the breadcrumbs. Bake until the juices run clear, about 20 minutes. (mine took about 30-35 minutes)
I served mine with a side of quinoa tossed with a cube of
chimichurri I froze
this summer! It was so good...I confesss...I ate two pieces of chicken!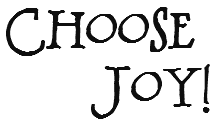 Linking this to
Tasty Tuesday
!