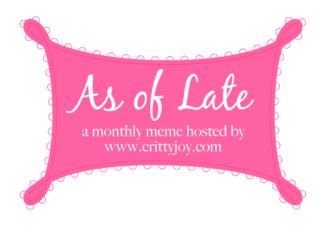 Lately...
I've been listening to Justin Bieber and I love it. And yes, I am 30 years old.
I finally packed away my Winter clothes. And yes, I am aware that it has not been winter for many months.
I made a 4th of July wreath for my door. Does this surprise you? Probably not.
I was anxiously awaiting the premiere of "Pretty Little Liars". And yes, I am still 30 years old.
It's summer vacation!
God has been speaking LOUDLY to my heart. As in: I started the "Breaking Free" study with the idea of 'breaking free from weight struggles' in my mind, and then the Reshaping It All challenge started, and then my pastor started a sermon series on temptation. Ok God, I'm listening!
I may or may not be jumping on the iPhone bandwagon. I held out for almost 2 years Android!