On Saturday, I'll be running the Brooklyn Half. This race is organized a little differently from others I've run. It has 2 waves - Wave 1 (Corrals 1-20) goes at 7:00, and Wave 2 (Corrals 21-40) goes at 7:45. All of the friends I'm going with are in wave 1 (including my 2 speedy friends, Mark and Johnny, who are all the way up in corrals 2 and 3!!).
Me...Wave 2...corral 32.
I will start at least 45 minutes behind my friends.
When I discovered this assignment about 2 weeks ago, I was upset.
Typically, when you register for a big race like this, you enter either a pace per mile or an expected finish time. This time is what they use to organize people into "corrals". That way, the speedy folks like Mark and Johnny aren't dodging and weaving the "less speedy" folks like me. It makes it much easier to start off a race with people running your pace.
When I saw that I was in corral 32 of 40, I immediately thought there had been a mistake. I was in a corral that far back for my first half marathon, when I had put my anticipated finish time as 3 hours. Surely there had been a mistake. I shouldn't be that far back! It turns out, in January when I registered, I put my expected pace to be 10:00 per mile - when it's actually more like 9:05 per mile now!
This had me all out of sorts for several days. I hadn't had "race anxiety" about DC or Ocean City – at all. I was so pumped for those races.
With Brooklyn, at this point, I was considering just not even going.
I was feeling off, stressed, out of it, anxious – all feelings that are definitely not of God. I realized I hadn't sat down and prayed about this. My first move should've been to talk to God. So, I finally sat and talked to God. God used this to really teach me some things about pride, performance, and trying to be better.
I tried to pretend I was just upset because I had worked really hard to get faster and was concerned I wouldn't be able to run the race I wanted to from this corral. But really, I was upset because I was concerned about what people would think of me. The root of all this junk I was feeling: PRIDE.
Ugh. I really hate admitting that.
It's even taken me 2 weeks to write this blog because I so don't want to admit that I struggle with this.
Then, two different messages recently centered around how often we use our works or try to perform a certain way to please God instead of accepting the gift of grace.
The "I have to get under 2 hours in my race" girl….well, she was definitely trying to achieve more through hard work and not accepting any grace. Oops.
I need to trust that what God's done is enough and I don't have to do any more to earn His love. I am loved. Period. Loved. Not loved if I run a fast race or if I get a certain time or if I place in a certain position. Just loved.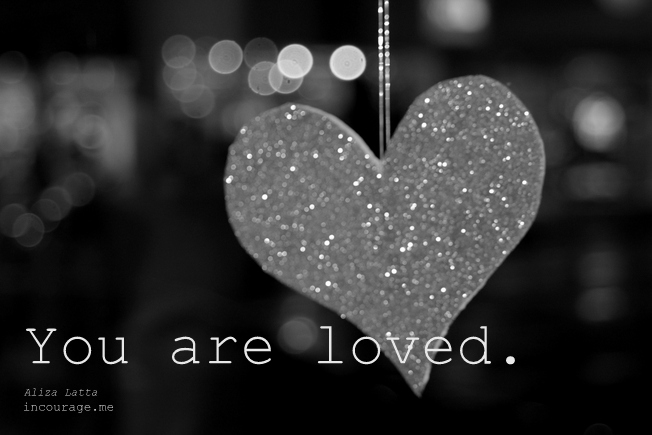 That doesn't mean I can't, or shouldn't, try my best. One of my favorite running related passages in the Bible is 1 Corinthians 9:24-27 –

"

Don't you realize that in a race everyone runs, but only one person gets the prize? So run to win!

All athletes are disciplined in their training. They do it to win a prize that will fade away, but we do it for an eternal prize.

So I run with purpose in every step. I am not just shadowboxing.

I discipline my body like an athlete, training it to do what it should. Otherwise, I fear that after preaching to others I myself might be disqualified." Paul is comparing the life of a Christian to that of an athlete. We need to do the best we can, to try our hardest. We need self-control and discipline.
I should run with purpose. I should train my hardest and give it my best. But if I'm in corral 2 or corral 32, I am still loved. If I finish in 1:59 or 2:59, I am still loved. Before I started running, I was still loved.
Instead of trying to do more or be more, I need to lean heavily on God. I need to immerse myself in His love and grace. As Ephesians 3:17 says, I need to let my roots grow down deep into God's love – that will keep me strong. I need to run the best race I can, and enjoy it - not worry!